So, you have set your eyes on an Aries man but don't know how to keep him? We got your back.
The key to making an Aries man crazy about you is understanding his character. As a first sign of the zodiac, he loves to do whatever he wants. Freedom is very important for him and forging ahead is the very thing on his mind.
Although Aries men may seem like playboys, they're too busy doing their thing to succeed in life. Women come and go for them and they don't find it hard to get a woman hooked to their charms even without trying. Thus, you will have much competition with an Aries man in your life.
That won't be a problem for you though, because you can feel like a champion and win your Aries man's fiery love with the help of Aries Man Secrets guide.
Nonetheless, this doesn't mean that you can't get him hooked. There are ways and means to get an Aries guy to go head-over-heels in love with you.
Interested to know what are the ways into an Aries guy heart? Not so fast. Before we dive into that, it's best to know first what the charismatic Aries guy likes in a woman.
Knowing what he likes in a woman can help you do a self-assessment if you have those qualities he likes or not. If it turns out that you don't have those characteristics, you can always learn them. As they say, practice makes one better.
Characteristics of a Woman that can Attract an Aries Guy
If you want an Aries man to go crazy about you, you need to know what qualities he likes in a woman.
An Aries guy is all about passion and drive and he expects his woman to be the same as him. He wants an equal force to balance and bring value to his life. If you're a woman who loves to go after a goal, an Aries man is perfect for you.
He wants a woman that works for the future to ensure better life and success. You must be goal-driven, ambitious, and know precisely what you want in life to appeal to an Aries guy.
It will also help if you have the following qualities: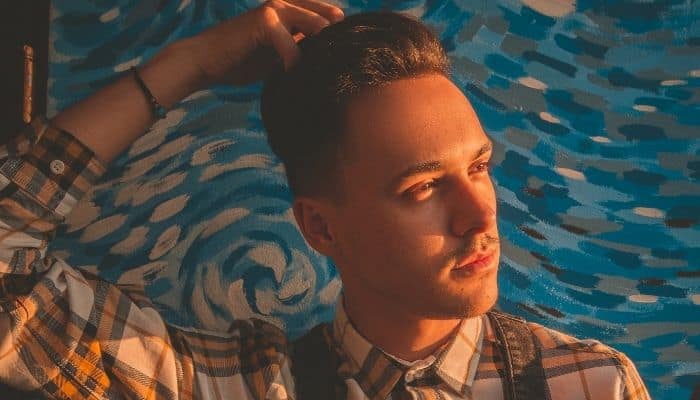 ● Independent
One attribute that an Aries guy likes in a woman is if she's independent. He wants a woman who knows what she wants in life and gets it herself. A woman that is goal-oriented but still knows how to enjoy her life.
● Intellectual
People born under Aries are intellectuals. They have great minds and are great conversationalists. No wonder that you will never have a dull moment when you're with an Aries person.
● Strong in Character
Although an Aries man loves to save damsels in distress, he wants his woman to be strong. He has a specific attraction for strong women. It challenges him to do better and get through to the hard exterior of such women.
Nonetheless, you can always count on an Aries man whenever you feel vulnerable and lost.
● Adventurous
Although Arieses love to go after their dreams and goals, it doesn't mean that they don't like to enjoy life. In fact, they are one of the most adventurous people in the zodiac. They love to go on adventures and experience what life has to offer. Thus, it's best if you are quite adventurous yourself.
Don't worry. You don't have to possess all the above qualities to keep the interest of an Aries guy. Nonetheless, the more you have those qualities, the more chances that you will have him hooked.
The next step will be the chase.
Never chase an Aries guy if you want to have him hooked. Chasing him will only make him lose his interest in you. He loves to chase, so it's important to give that to him as it makes him feel more manly and alive to take on any challenge.
Being easy on him will only make him feel bored and unsettled. As a Ram, he loves to forge ahead and takes on challenges that make him active. If he's in a situation where he feels stuck, he will likely run away, so you better give him some challenge to take on.
8 Tips to Make an Aries Man Crazy About You
1. Do Your Own Thing
There's nothing more seductive to an Aries man than a woman who is doing her own thing . A woman who pursues her goals and happiness in life. It makes him want to compete for your attention, making him more drawn into you.
Not giving your full attention to an Aries man creates an air of mystery that he wants to unfold. He's so used to people giving him their full attention that he's curious why you're not doing the same as the others.
Have fun times or activities without him to let him see that you can live without him. This will make him feel that he still needs to do something to keep you. The more challenge you give to an Aries man, the more he will do more to keep you.
Nonetheless, don't forget to be sweet and sensual with him. He will likely go crazy if you send him some sexy photos of you that will linger on his mind. Depending on your closeness with each other, sharing steamy sex will blow the mind of an Aries man.
So, share some intimate moments with him apart from doing your own thing.
2. Show Him that He can't Play You.
It's not a secret that it's hard to keep an Aries guy interested for too long. There are so many things going on with his life that can grab his attention from you. If he's not busy going after his goals, he's busy receiving attention from many women.
People born under the Aries sign are naturally charismatic. They don't have to do dramatic things to get noticed, as their presence is strong enough to get attention. If you two aren't official yet, playing hard will make him want to go after you.
Once he comes to you and tries to put you into his charms, show him that you're not up for any games. It's very seldom that an Aries man gets attracted right away. Once he approaches you, he could be trying to see if you're an easy type of woman.
Consider not having sex if you two are still new and if he doesn't know you on a deeper level yet. He will likely drop you like a hot potato once he decided that you two aren't compatible. So, try to slow down when it comes to sex if you want something long-term with an Aries guy.
3. Be Daring
Aries men are risk-takers and they exude confidence wherever they go. They don't shy from any challenge or the attention given to them. So, if you want to attract an Aries guy to go crazy over you potentially, don't try to blend in and choose to shine!
A daring and confident woman are head-turners for an Aries guy. They will not get interested if you'll be timid and too shy to show yourself. Nonetheless, they don't discriminate.
You can still get the attention of an Aries man if you don't possess the bold and fiery personality of an Aries or Leo. One way to do that is to get to know the other qualities that an Aries man likes and practice them. It's not true that you can't be daring because it's not in your personality.
You can always be the person that you choose to be. You're only a decision away to try to be bold and not be a wallflower, which an Aries man can't notice. Stand out and he will likely not be able to take his eyes off of you.
If you do not have the enough confidence that matches your Aries Man's yet, Aries Expert Anna Kovach definitely teaches you how to gain that by uncovering the Aries Man Secrets.
4. Have an Active Sex Life with Him
Men are sensual and sexual beings. They like to feel you each time they're with you. If you have gone deep into the feelings of an Aries man, depriving him of sex will likely disappoint him.
It's not the same when you only meet an Aries guy for a few days, weeks, or one month. If you've been with him for some months and you knew that you both had known each other on a deeper level, sex is vital. Aries wants to feel the woman he's in love with and will stick with through thick and thin if he's satisfied.
Thus, consider giving him the best you've got in bed and he will go crazy over you.
5. Stand Out from the Crowd
To get the coveted attention of an Aries man, you need to stand out from the crowd. If you go out for a party, ensure that you wear that red lipstick or anything that can catch attention. A sexy, alluring dress matched with red lipstick and a signature scent can make an Aries guy go crazy.
It's best to remember that men are all about visuals, especially Aries guys. It's crucial to have a first strong impression with them to linger into their minds. Thus, don't wear something simple at a party or when you go out.
Dress to stand out and you will get his special attention. Just know that it doesn't end there. Getting the attention of an Aries man is one thing and keeping it is totally another thing. To keep his attention, ensure to make him have something to look forward to.
6. Don't be too available for Him
Keeping the attention of an Aries can be quite a challenge to take. He has so many things that he likes to do that keep his attention. Nonetheless, you can make him swoon over you by making him miss you.
(Actually, I wrote an article on how to make an Aries man miss you if you want to look further into it.)
Aries men are the natural chasers of the zodiac. They love to take on the challenge to get you at any cost. Nonetheless, if you make it easy for him by initiating the chase, he will lose interest. This can be disappointing, but that's the typical Aries attribute.
Once the challenge is gone, he will likely withdraw and will look for another one to chase. Thus, consider giving him the challenge he wants by not being available sometimes. If he calls you and wants to hang out, tell him that you have priorities for the day.
Letting him know your unavailability will pique his interest that drives him more to get you. The more he feels your absence, the more he will bombard you with texts and calls to know how you are doing.
Nonetheless, don't do this if you haven't established a strong foundation with an Aries man. Doing this when you're still starting will disappoint him and it will make him look elsewhere.
7. Be Flirty with Him
An Aries man is a natural flirt. He loves the game of seduction and is a master of it. If you play your cards right, being flirty with him can go deep that he won't likely be able to let go of you. Flirt with him and show him that you know how to touch all the right buttons and he will be into you more than you ever know.
Even a little seductive touch can make an Aries guy go nuts. Running your fingers into his arms and chest will make him go crazy. If you matched those with seductive words while looking at him, be ready for an overdrive.
Once you touch all the right buttons in him, he will burst out and gives you the best sex you'll ever experience.
8. Be on the Same Wavelength as Him
If you want to keep the interest going with an Aries man, it's best to show him that you're on the same wavelength. Let him know indirectly that you share the same interest or hobbies. If he invites you to join in one of his adventures, say yes and let him see how much you enjoy his escapades.
Letting him see that you two have so many things in common will make him feel that you could be the one. Aries men are looking for someone who has the same interest to share great moments together. It's also their way of seeing if they are compatible with you or not.
Thus, ensure to let him see that you both are on the same wavelength to help you become the apple of his eyes.
Then if you want to take things to the next level, maybe this guide on how to get an Aries man to marry you might help.
I also highly suggest reading Aries Man Secrets, it is the perfect Aries Man bible that can help you land a place in your Aries Man's heart and mind.