So, you want to know what the Virgo man dislikes to avoid being that woman, huh? I commend you because you're on the right track, and you've clicked on the right page!
Don't be the woman the Virgo man hates to be with. Understanding his complex personality and learning how to work with the ebbing and flowing of his needs will make you the perfect partner for this unpredictable but adorable man.
The Virgo man is a tough nut to crack, but with the right tools and lots of patience, you can get through his harsh exterior and enjoy the sensitive and loving man inside.
One of the best, most effective tool you'll have in your pocket is the Virgo Man Secrets guide.
This article will acquaint you with the personality of the Virgo man and give you ideas of what he wants in general. It will also list the traits he dislikes in a woman, so you know what specific traits to fix or improve on yourself.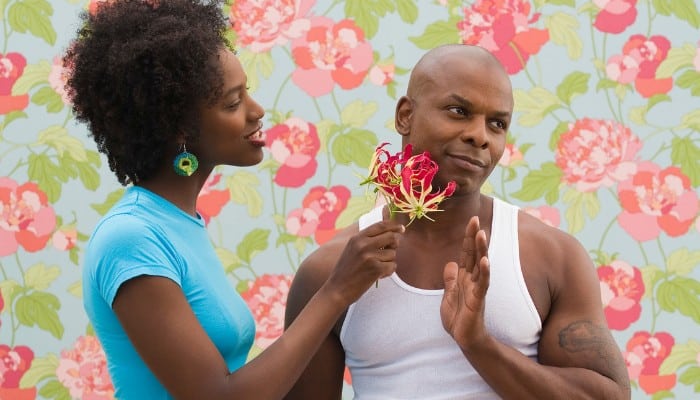 Virgo man likes and dislikes
What the Virgo man likes and dislikes is hard to predict because he is a Mutable Earth sign. He has contradicting personality traits that almost always confuse the people around him.
The Virgo man's thinking is organized and detail-oriented, making him come up with excellent decisions when faced with problems and challenges. However, he has a quick-changing mind that can succumb to distractions, overexcitement, and emotional interruptions.
The Virgo man is hardworking and practical; he has realistic goals in life and goes after them with determination and focus. But in time, the relentless drive and routine can make him long for spontaneity and exciting adventures to escape his mundane life.
When in love, the Virgo man likes to be showered with attention and affection; he wants the woman he loves to support him and take care of him. But he also seeks time alone for himself; he likes to make time for his interests and hates being suffocated by his partner's constant clinginess or neediness.
Ruled by the planet Mercury, the Virgo man enjoys communicating his feelings and thoughts. He enjoys the company of people who are open to him and love discussing their opinions and ideas.
What the Virgo man wants?
To be on top of all things the Virgo man wants, the word you need to remember is balance. Too much of a good thing is always bad, after all.
Below are some of the things the Virgo man wants in life and in love. Learn how you can give these things to your man in moderation and balance it with his other needs to win him over or make him stay for good.
A best friend
The Virgo man's ideal woman is someone who he can call his best friend. He wants her to be the one he talks to about anything and shares experiences with.
The Virgo man wants a partner who can lift his mood when he's down and with whom he can have fun and do silly things. She has to be his number one cheerleader who will motivate and encourage him to keep going when he's having a tough time with his projects and goals.
A comfortable relationship
The hardworking Virgo man wants a relationship that can help him relax and be a respite from his demanding life. He wants a low-maintenance partner who will not demand the time and effort he allots to his career and dreams, which are very important to him.
The Virgo man will end a relationship if he thinks it's stressing him out more than making him happy and comfortable. He hates conflicts and arguments and would rather not have a relationship than deal with these stressors on a regular basis.
An attractive partner
The Virgo man isn't attracted to a particular body type or has any physical preference, but he does get drawn in by a woman's overall appearance. However, most of the time, a woman who feels good and has high confidence attracts him more than a good-looking woman with body insecurities.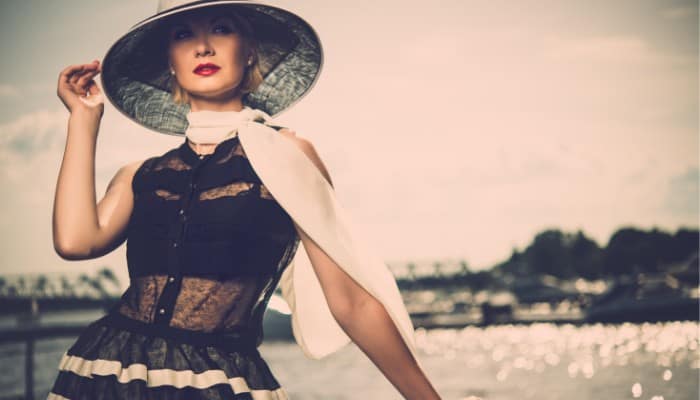 The Virgo man is a perfectionist and can say critical things that can break his partner's self-esteem, but nothing he says can bring her down if she sees herself as attractive. This makes him want to be with her more.
An equal in intellect
The Virgo man forms connections to expand his intellect and share his thoughts and ideas. He wants to be with someone who can keep up with his intellect and not get intimidated.
The Virgo man is opinionated and wants someone who will challenge him and his thoughts, not someone who only says what he wants to hear. He loses interest in sharing his thoughts with anyone who can't provide new information or stimulation for his mind.
A trusting environment
The Virgo man appears calm and relaxed on the outside, but he is an insecure person inside. He wants to be surrounded by people he can trust and to whom he can open up without being judged or ridiculed.
If the Virgo man is unsure of what a person is thinking or feeling, he is not likely to ask them, but he will wait for that person to open up first. He will take a step back or leave altogether at the first sign of dishonesty, so he needs constant reassurance before giving his complete trust.
A communicative partner
Good communication skills are the best tool in dealing with the Virgo man. He hates and has no patience in guessing what a person is feeling or thinking and wants direct and truthful answers to his questions.
The Virgo man also values a person's ability to be a good listener. He wants to feel heard and understood when expressing his hidden feelings and issues.
What the Virgo man dislikes in a woman?
It takes an intuitive and intelligent woman to handle the Virgo man. She must be able to spot what he likes and dislikes without boring and annoying him with constant questions.
So, if you want to know what your Virgo man wishes you knew, get your hands on a perfect Virgo man mind reader like Virgo Man Secrets guide.
Listed below are qualities that your Virgo man may dislike in a woman. If you feel like you have one of these traits, talk to him about it and work together to think of possible solutions to fix or improve on these traits.
Needy or clingy
A woman dependent on the Virgo man for love and support can suffocate and demand too much of his time. He loves to be needed, but it will annoy and irritate him to be the one giving constant attention to his partner. Do not send him clingy texts.
The Virgo man also loves to be pampered and taken care of, and sometimes he will not ask for it but expects it from his partner. He will lose interest in a woman who can't stand on her own and won't give him back the same attention he's giving.
Judgmental
A woman who is too quick to judge and find fault in people is not a good match for the Virgo man. He understands the importance of critical thinking as long as it is based on reason and truth, not feelings and false opinions.
The Virgo man sees being judgmental as a sign of being mean and unkind, traits that he also hates. He always seeks goodness in every person he meets and avoids people who disappoint him in this area.
Intolerant
A woman who cannot accept and understand the complexities of the Virgo man's personality is not worthy of being with him. He will not change his entire personality only to please his partner.
The Virgo man will never allow anyone to tie him down and control him in a relationship. He has to exercise his freedom and step away from his relationship once in a while to thrive and grow to become a better partner.
Unreliable
A woman who is inconsistent and absent when the Virgo man needs her will not provide the stable relationship he is looking for. She must be able to be always there for him no matter what.
The only way to earn the Virgo man's trust is to be a reliable source of love and comfort for him whenever he needs it. He can also be unreliable at times, but he will not like a woman who abandons him in his time of need to get back at him.
Low self-esteem
A woman who lacks confidence and has a low opinion of herself is unattractive to the Virgo man. He will not love her or pay attention to her if he can't learn to love herself or devote attention to improving her life.
The Virgo man loves to see his partner take care of her physical and mental health and be in control of the course her life is leading. He hates it when a woman lives a life she doesn't want and goes after goals based on other people's standards and expectations.
Too serious
A woman who is a stick on the mud and not fun to be with will not keep the Virgo man's attention for long. Humor and making light of things give a relaxed mood in the relationship, allowing for better communication and exchanging ideas.
The Virgo man can be too immersed in his stuff and forget to have fun, so a partner who can amuse and make him laugh is handy. Laughter is also a great way to relieve stress and frustrations from his job and other responsibilities.
Virgos are known to have high standards, they want everything to be perfect and right.
If you want to be exactly that—perfect and right—for your Virgo man, get inside his mind to know what ticks him off and avoid it with Relationship Astrologer Anna Kovach's Virgo Man Secrets guide.